Start It Right With Our Beginner Golf Lessons

" The basic golf fundamentals determine how well you can play in future. It is the most important part in golf. It is also what most people lack ! "
Having a good start is winning half of the battle. If you have a strong foundation in your golf swing, you will play well constantly on any course. You will win on your skill, not your luck! This is why you need good fundamentals from the experts, not by referring to books and videos. The very basics of the game will be thoroughly ingrained into students of every calibre. Our golf pro will guide you as you learn to play golf effectively and efficiently. Here, you will get to identify your vast potential to be a great golfer and what you can do to maintain it. You will be aided by our practice of video recording your swing during the golf lesson. We will also provide a personal analysis to identify your strengths and weaknesses. This enables you and your golf instructor to review your every performance with ease.
The Benefits:
You will learn the importance of necessary preparation and the basics of the golf game before you start to play golf. This will ensure proper grounding in your golf fundamentals and basic golf etiquette. Although initially aimed for those who have little or no knowledge of golf, it is also well suited for those who have some form of exposure in golf. Here at our Ultimate Golf Lessons, our golf pros are very willing to teach the students to play golf regardless of backgrounds and learning abilities.
Before the start of the golf lessons, students will learn about:
You will be given an introduction about golf and its equipment used and its important safety issues. You will learn how to do proper warm-ups specifically targeted at golfers.

Golf Lessons Outline For Beginner:
Introductory of Golf We will ensure proper introduction to golf and the lessons syllabus, safety and equipment used and golf etiquette. Starting out, we will also cover the importance of warming up and stretching so as to prevent any injuries. Thereafter, you will learn the basics of the game, such as grip, posture and the alignment that is followed after a short swing and move on from there.
Golf Swing Fundamentals Lesson You will learn the 1/2 swing till the 3/4 swing. In addition, you will learn how you should transfer your weight in the swing.
Full Swing / Video Analysis Lesson You will learn the 3/4 swing till the full swing. You will also learn how to create a balanced stance on finishing your swing.
Computerized Video Swing Analysis Lesson This is where we will assess your swing with reference to a recorded video which is analysed by a special software so that you can easily spot your mistakes in your swing and correct them.
Putting and Chipping Lesson There will be further swing practice and from there we will move to work on your putting and chipping.
Pitching and Bunker Lesson There will be further swing practice here as well and from there we will move on to work on your pitching as well as how to get golf balls out of a bunker effectively.
Introduction to Woods There will also be swing practices here and from there we will introduce you to Woods plus the pre-shot routine.
Rules and Etiquette Lesson You will learn to observe the proper rules and etiquettes and learn the necessary preparations to play on a golf course. Finally, you will take the Proficiency Certificate (PC) Theory Test.
On Course Orientation and Management (2 Hours) There will be a two hour 9-hole course management assessment and last of all, you will take the Proficiency Certificate (PC) Practice Test.
Your Journey to Golf Handicap
Click here for your progression chart
STEP 1
Getting Started
10 Hours Beginner Program

STEP 2
Proficiency Certificate (PC)
Theory Workshop + Practical Test

STEP 3
Improve Your Skill
10 Hours Intermediate Program

FINAL STEP
Obtaining Golf Handicap
Submit 3 x 18 holes or 6 x 9 holes score cards with attached receipt to us
Play 9 holes on par 72 course with our handicap committee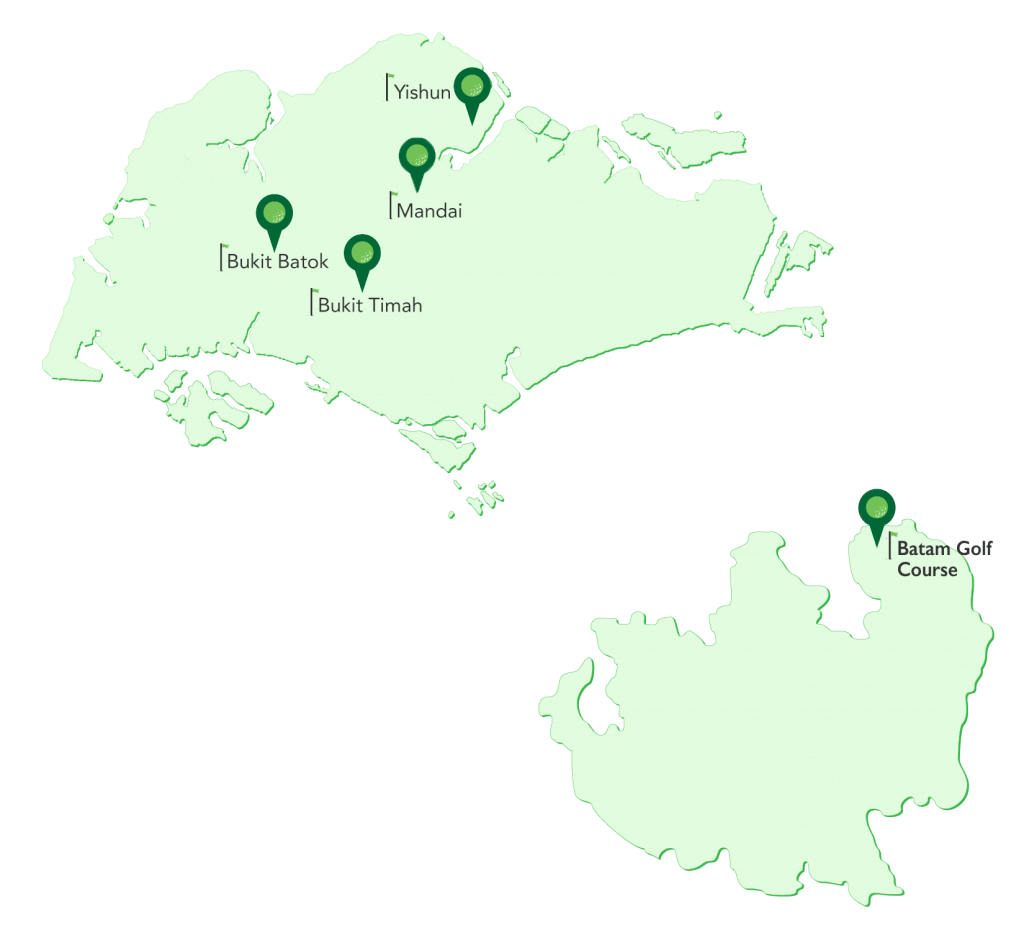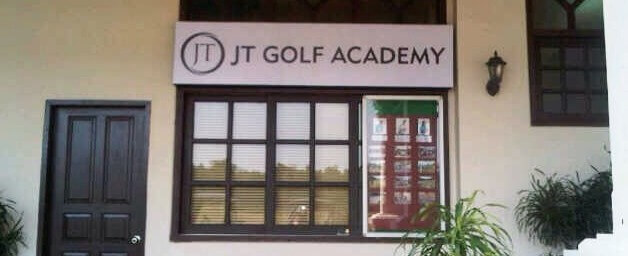 Batam Golf Course
Jl.Hang Lekiu – Nongsa 29465 Indonesia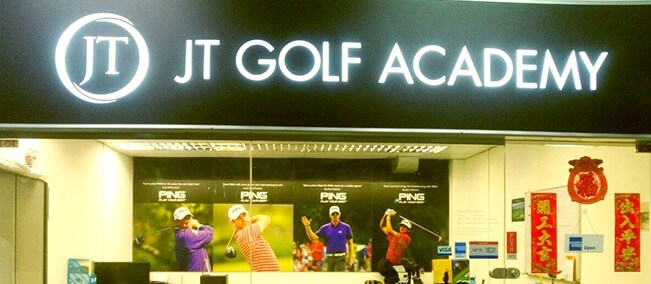 Bukit Batok Golf Driving Range
2 Bukit Batok West Avenue 7 S659003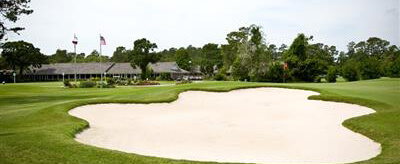 Bukit Timah Golf Complex
60 Fairways Drive, S286966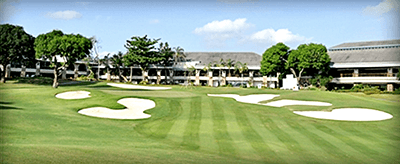 Orchid Country Club (Yishun)
1 Orchid Club Rd, Singapore 769162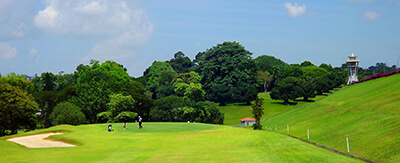 Mandai Executive Golf Course
Upper Seletar Reservoir Mandai Road Track 7, Singapore 779384
| Package | Bukit Batok | Bukit Timah | Yishun OCC | Mandai |   |
| --- | --- | --- | --- | --- | --- |
| Duration | 10 Hours | 8 Hours | 10 Hours | 10 Hours |   |
| Individual | S$1200 | S$1180 | S$1300 | S$1000 |   |
| 2 Pax | S$700 | S$650 | S$750 | S$700 |   |
| 3 Pax | S$550 | S$480 | S$600 | S$550 |   |
| 4 Pax | NA | S$390 | S$550 | NA |   |
All lesson fees are based on per person rate
Students are responsible to form own group to enjoy the discounted rate
Class Size: Not more than 4 persons (own group)
Course Duration: Total 10 hours (1-2 hours per session)
Timing: Flexible. To be discussed with Instructor.
Inclusive of Proficiency Certificate
Beginner Golf Lessons Package include:
* Club Rental during actual lessons and practices
* Advanced Training Aids
* Video Analysis & Classroom Training
* Proficiency Certification (Worth $120)
The Fine Print
1. Each session is estimated to be one hour.
2. Practice golf clubs will be provided during lessons.
3. Course contents & fees are subject to change without prior notice.
4. All fees exclude range balls & green fees (subject to golf course).
5. Rules of Golf booklet & handout will be issued.
6. Proper Golf attire required. Notes: Upon completion of lessons, student will receive Proficiency Certificate.